In this article, we explain how to go live on TikTok, a video-sharing app that has taken the world by storm. We also provide you with a step-by-step guide to help you get started.
We all know that Musical.ly is now well-known with the new name TikTok. It is a top-rated social media platform that contains 200 million registered users who create various types of videos on this platform and share it on other social media platforms as well.
In this app, the user can create their comedy, lip-syncing videos to other social media platforms, and get famous.
The TikTok app supports 75 various languages. It covers almost all Asian countries, the United States and other parts of the world. Well, this app has some strict rules, but they are also different as per the countries.
The Musical.ly app was launched in 2014 and got more than 200 billion registered users, but due to some financial reasons, the app was sold in November 2017 to ByteDance at the rate of US $1 Billion.
After that, company decides to merge both the apps and their users into one platform and give one name known as TikTok. The reason behind this name is still unknown. Now TikTok users are capable of creating videos, music videos, duet videos, messaging, dialogues, reacting, and the most popular feature to go live on TikTok. Due to this feature, people mostly love to do live-streaming during the festive season or any other occasion.
Recently, the app was updated a few months ago in July 2019. The updated version of TikTok app provides various options to their users like accessible content, audio or video content creation, trending film songs, hit album songs, famous trending dialogues of all time, and a feature to go live on TikTok with their fans.
All these features are capable of keeping busy people and creating videos as much as possible. According to the previous owner, they create this app for fun, but as time moves, people are using this app, they are earning from their videos. So now people are using this app for fun and to make money from it.
This app is compatible with Android and iOS users, so the user can download it from Google Play Store or Apple Store and install it on their phone. As time flies, the company also improves its app with different features, and they keep updating at a regular interval of time.
They are providing merging, cutting filters, and unique emoji stickers to make the video more attractive. Well, the video creation takes time, but when the work is done and gets them lots of followers, the hard work feels good.
Well, we all know that the name is changed, but all other things are the same. Going live on TikTok is not a big task because the app provides the feature. All you need to do is click on the "Go Live" button and connect with your followers. The TikTok app doesn't allow a few words for creating videos, like a fan, duet, BFF, follow, etc. So the user has to find the other words for it.
It is also essential to use proper hashtags after creating the video because the hashtags will help the user to reach more viewers. So as per the season, occasion or function, you need to use the proper hashtags. Another bad update for the new TikTok users is if they don't have 1000 or 1K followers, they will not be able to use the live feature in the app. This feature is only for those people who have more than 1K followers and are very popular among people.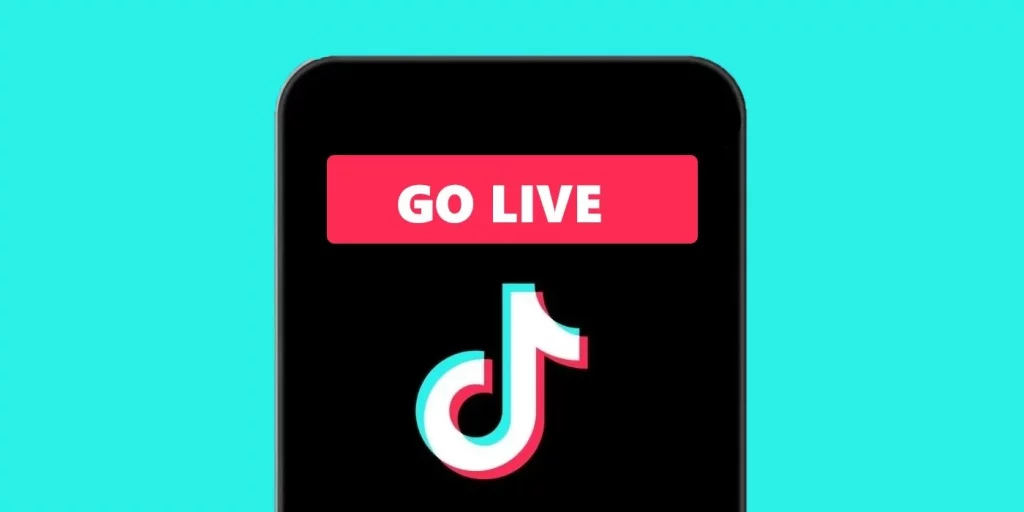 Well, the user is very eager to know about the process of going live on TikTok. So follow the below steps:
Download the app from Google Play Store or Apple Store and install it on your device.
People who already installed the device on their phones must click on the Add Button Icon, which is available at the bottom of the screen and looks like a Plus Sign (+).
As you click the button, it will open the screen.
Now add the Title for your Live Stream and press the "Live" button present next to the recording button. Now your live-streaming is going on, and you can interact with your followers. iOS's users have to follow the same procedure for going live on TikTok.
It is very tough for newly registered users to get 1K followers. Nobody knows how much it takes time to get 1K followers. So before that, any user cannot use the Go Live feature on the TikTok app.
The company also realizes these things, so they make little changes to the features and functionality of the app. To make it more smooth and get more users. Still, there are so many people in the world who are not using this app. So if there are almost 200 billion registered users, then imagine, so many people are watching them, instead of creating videos.
Well, there is another way to get 1K followers quickly, for that you need to download Free TikTok Follower app and get fake followers.
Well, fake followers will not give you so much like and fame, so go slow to get real people as followers. You can try hard to create funnier and creative videos for people and give your 100% to your work and leave things upon people. If you have unique creativity, they will come back to you and follow you. You can also try out other Social Media Apps that allows short videos, like YouTube Shorts.
Well, going live on TikTok is an easy task, before using this feature it is much better to practice and create more amazing videos that will entertain other people and also helps you to earn some money from this app.
It will take time. To encourage yourself, you can watch other people's videos that will motivate you and learn from other people's mistakes.
It will improve your work and give you more creativity, as you cannot imagine earlier. So don't be afraid and install the app to create more videos and earn from it.