Even if your beauty salon or spa employs top stylists, hairdressers, and massage therapists, your earnings may fall short. The beauty sector is one in which the visual component is extremely important. Knowing your target audience's wants and habits isn't enough to set you apart from the competition. You must be able to keep the audience's attention. The ability to display a business correctly is a true art. This article contains 8 methods for attracting clients to a beauty salon or spa.
Decorate the building's exterior and choose an inside design
The most critical stage of communication in a client relationship is the first impression. Few individuals will want to enter a salon if the sign is unappealing. The same is true for the reception desk. Everything should appear to be in the style of a fashion magazine's editorial office. To develop long-term relationships with clients, you must present them with a truly engaging experience. When designing the area, attempt to create an atmosphere in which guests will want to take selfies and share the resulting photographs on social media. If you can produce this effect, you can be certain that people will return to the salon again and again.
Set up online registration on your website and social media platforms
The modern consumer has no desire to sign up for a 4 hand massage or haircut over the phone. It's long and inconvenient. It is much easier to book services online. The faster the recording procedure, the fewer free windows will remain in the schedule.
Join the loyalty program
Getting a new customer is more expensive than keeping an old one. A loyalty program is an inexpensive approach to keep customers coming back to your spa or salon. Provide a simple reward system to boost the value of services supplied and the average check size. The loyalty program may include:
coupons and promotional codes;
gift certificates;
bonus points for reviews on social networks;
free products or services and much more.
It also makes sense to start selling service packages at a discount. For example, if a client orders both an aroma massage and a body wrap, he will receive a 20% discount.
Maintain customer records in CRM
Any modern entrepreneur must have an automated accounting system. In a beauty salon or spa's CRM system, a personal card is created for each client, with contact information and booking history and spending data shown. By tracking master loads, you may simplify accounting procedures and personalize promotional offers by sending promotional notifications and appointment reminders.
Hold live broadcasts and lectures on beauty-related topics
This can be done as part of a spa or beauty salon's corporate blog, or through a YouTube account. Live broadcasts and seminars are excellent ways to demonstrate to clients that you truly are an expert in your profession, such as massage, body and face care, and so on.
Win a free procedure certificate
If your salon is experiencing a slow season, attempt to entice consumers with easy deals. Play, for example, an online certificate for a free massage procedure. This can be accomplished on a spa or beauty salon's social networks by creating a matching post and requesting subscribers to make a brief comment beneath it. This kind of mechanic will add value to your services and boost customer engagement.
Create branded souvenirs for customers
It can be:
calendars with daily hair care tips;
towels with salon logo;
gift cosmetic sets for facial care and much more.
Branded souvenirs are a wonderful corporate partner gift. You may also apply cross-promotional mechanics and advertise your business with their assistance. When producing branded items, the most important factor to consider is its utility. The gift should be something you wish to use and show off to others.
Work with reviews
It is important to constantly work with reviews and monitor the quality of feedback. Having positive reviews not only improves your brand's reputation, but also helps promote your site in search results.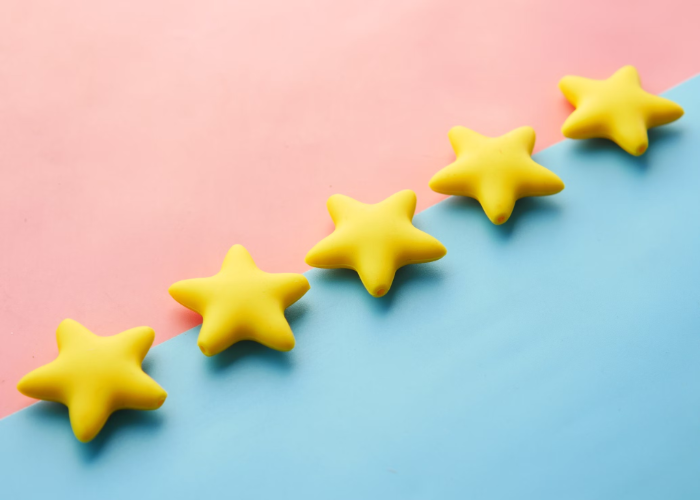 With these 8 methods, you can attract more new customers, keep existing clients loyal and make your spa or beauty salon a more profitable and prosperous business!