You've probably seen them already in your recommendations – short, vertical videos, overlaid with music and text. YouTube Shorts.
Depending on where you live, they first rolled out in late 2020, earlier this year, or in July. Popping up in your recommendations, and as a dedicated icon in the bottom menu bar of the YouTube app.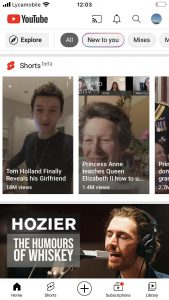 But what exactly are YouTube shorts? Where did they com from? And what's their purpose?
Here's the run-down.
The Origin of Shorts
The story of YouTube shorts starts in 2019. That year, Google commissioned a survey among users to unearth trends in watching habits.
Over 12,000 people were interviewed about what sort of video content they had watched over the previous 24 hours.
The results were striking. They showed that younger audiences – Gen Z and Millennials – favored engaging, user-generated, short-form content.
Basically, exactly what TikTok was already providing with stellar success.
In response, YouTube set out to develop a competitor product – Shorts. In September 2020, it launched for beta testing in India. It took off, hitting a cumulative 3.5 billion daily views by February 2021, as CEO Sundar Pichai announced.
One month later, YouTube Shorts was launched in the US. And since July, users in over 100 countries worldwide have access to the feature.
How do YouTube Shorts Work?
Anyone can create a Short directly in the YouTube app – all you need to do is tap the "Create" icon in the bottom menu, then choose "Create a Short".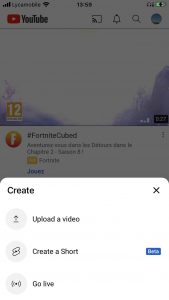 The basic setting is for 15-second portrait-format videos, though you can compile them to a total maximum length of 60 seconds. Using the recording and timer options, you can film as many scenes as you like.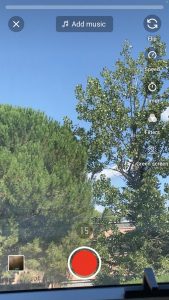 Then, you can edit your footage directly in the app, adding filters, overlaying text and emojis, and adding background music. The best bit? YouTube partnered with several music labels to make popular songs available for Shorts, so that creators don't have to worry about copyright issues.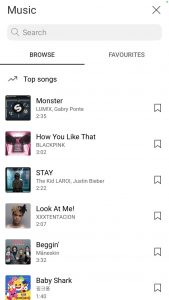 Once you're happy with your project, you can click the check mark and preview the finished video. Then, you can add a title, select an audience, and upload it to your channel. Be sure to add the #shorts hashtag as well – it helps YouTube categorize and promote your video.
The YouTube Shorts Fund for Creators
Shorts is still a relatively recent addition to the platform, and many brands and creators are hesitant to use it – especially since TikTok and Instagram Reels offer similar formats already.
In response, YouTube launched the Shorts Fund for creators to incentivize them to use this new feature.
Throughout 2021 and 2022, YouTube will be spending a total of $100 million on bonuses for Shorts creators.
Every month, eligible creators can claim rewards ranging between $100 and $10,000, depending on their Shorts' viewership and engagement. Only original content qualifies – you can't recycle old videos.
You must also be over 13 years old and have a Google AdSense account. However, it's not necessary to be part of the YouTube Partner Program.
Keeping Up With the Competition
It's more than obvious that YouTube Shorts is a bid by the video giant to take on the competition – especially TikTok, but also Instagram, Snapchat, all of whom offer short-form video content.
The question is, is it working? Is Shorts better than TikTok? Or Instagram Reels?
The answer is – it depends.
One advantage that Shorts has in comparison to Reels, for example, is that videos stay permanently available – they are not deleted after a certain period. In return, though, it has fewer filter options and no augmented reality features. Also, users can only film a maximum of 15 seconds in one go in Shorts, while Reels offers 30 seconds.
In comparison to TikTok, Shorts scores points by allowing creators to pick a specific part of a song to use as background music in their content. However, it lacks TikTok's auto-sync feature.
To balance this, though, Shorts scores points big time in terms of search functionality.
While it's rare to see videos on TikTok that are more than a week old, Shorts benefits from YouTube's established search algorithm. This means that Shorts have a far greater longevity and can easily pop up in recommendations and search results months or even years after they were created.
Conclusion
While YouTube Shorts still lacks a few of the most popular features of Instagram Reels or TikTok, it's a serious player in the world of short-form video continent.
Not only does it offer creators an avenue to access YouTube's massive global audience through short clips, the platform also offers specific bonuses for doing so.
If you're a video creator looking for innovation – or a viewer ready to explore something new – it's definitely worth a shot.