A competently and correctly functioning website is a complex mechanism, which is based on the serious work of the development team and the project owner. Understanding the development process allows you to get a high-quality result on time and avoid the most common mistakes.
Analysis, responsibility, distribution of work time, the complexity of communications, and understanding are an integral part of the development of any project for web design outsourcing.
Due to the economic crisis, almost all companies were forced to abolish departments, lay off employees, and cut budgets. Many companies have outsourced their IT departments. At first glance, everything seems absolutely logical. Your company transitions to IT maintenance as needed.
You no longer have to pay your in-house IT staff to just sit and wait for a problem to arise, or pay for their sick days and vacations. But with this approach, a number of questions arise that you may simply not be ready for. Let's consider the main problems of outsourcing IT services.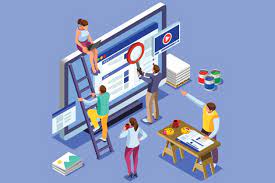 Real Costs
There are costs associated with IT outsourcing that almost no one considers. If you need advice from an IT specialist, but he cannot solve your problem remotely and must come, are you ready to pay his travel expenses? The salary level of your own employees is one thing, and it is quite another to work under the contract of an external consultant. There are other real costs as well. For example, recommendations from consultants that you don't really need.
The Time Factor
In an emergency, you will have to wait for the IT outsourcing firm to send their specialist. And since you are not her only client, you may have to wait for your turn, which is sometimes simply unacceptable, because as you know, "time is money." If you had your own IT department, the emergency would be resolved immediately.
Knowledge of Networks and Systems
Your own IT department knows the company's networks and information systems better because of the way they built them. That is why in-house IT specialists resolve emergencies much faster and ensure more stable systems operation. Naturally, an IT outsourcing firm can figure out your systems and networks, but this will take additional time, and it can also be difficult if you do not have documentation.
Relations with Employees
Employees of your company know each other and can communicate effectively. When outsourcing IT services, you may have new specialists every time, and your employees will have to get used to them and to the way they work. This does not mean that it is impossible to build normal relationships with external consultants. And, nevertheless, any outsider causes some mistrust.
Responsibility
Certain information should never leave the company. Special security measures are developed to protect company data, systems, and employees. It is not known what the information leak can lead to if data accidentally found on a removable external disk is stolen. No one will care about the security of company data as carefully and carefully as your own IT department.
If an employee's computer fails, he/she will not be able to work until a specialist from outsourcing IT firm fixes the problem. This forced downtime results in decreased productivity and lost profits. The time delays inherent in IT outsourcing will continually cause downtime. With its own IT department, the problem would be solved with one phone call.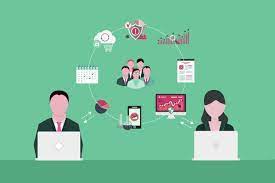 While this is actually one of the biggest disadvantages of branding outsourcing, it can be solved with well-defined communication with modern website design trends. IT outsourcing problems will be discussed while IT services are in demand. Unfortunately, outsourcing of IT services does not always work as we would like.