According to a study conducted by Crunchbase, venture capital investment for startups reached around 300 billion USD in the year 2020. Similarly, data by The World Bank indicated that it takes only four days to start a business in the US. 
This means that due to the increase in technological breakthroughs, many individuals have chosen entrepreneurship as it instills confidence and helps improve living standards. Research conducted by the MarkinBlog (2020) exhibited that there are around 582 million entrepreneurs in the world.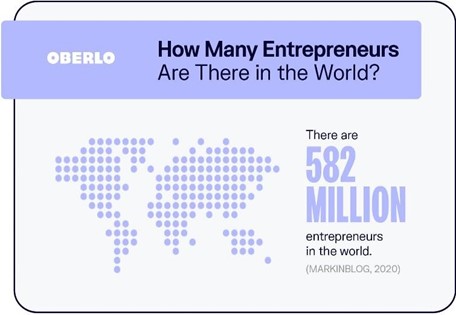 However, a study carried out by Wilbur Labs exhibited that approximately 37 percent of startups fail because they run out of money. Likewise, the United States Bureau of Labor Statistics mentioned in one of its past studies that only 56 percent of startups are able to make it through to their fifth year.
So, if you are thinking about starting your own venture, then probably you are looking for the right piece of advice. If you want to succeed, you need tried-and-tested, expert suggestions that you can apply from day one as an entrepreneur.
Don't worry. There is no shortage of expert advice out there. We have listed down the 6 best things you need to take care of from day one as an entrepreneur.
Tip 1. Have a Viable Business Plan
Research shows that a viable business plan increases your chances of growth by 30 percent. This is because it gives a sense of direction to your business and outlines the relevant external and internal elements involved in starting your new business.
Still not sure why you should have a well-written business plan in place from day one? Here is what you need to know:
An effective business plan guides you through every stage of starting and managing your business.
It outlines the path your business intends to take for making money and growing revenue.
It helps you reach your business milestones.
A well-thought-out business plan helps you get funding or bring on new business partners.
Tip 2. Become a Thought Leader in Your Industry
It is no secret that being a thought leader can open doors to new opportunities for yourself and your business. This is because it can transform your brand and position your company as a leader in the industry.
Besides this, when you establish yourself as an authority figure in the market, your potential and existing customers start trusting you and relying on your recommendations. Moreover, when they trust you, they will be more supportive of your business and most likely refer it to others. In this way, you can also get some free publicity by being featured in well-known publications, thereby introducing your business to a new target audience.
In a nutshell, if you want your organization to succeed, you need to become a respected and credible voice within your industry. However, there is no way you can achieve that level of voice overnight. Becoming a thought leader requires consistent hard work, dedication, and creativity.
Wondering how to transform yourself into an industry thought leader? Here are a few expert tips for your help:
You should either create your own blog or become a guest blogger for sites with high domain authority.
Create valuable content in various forms. For example, you can publish books, prepare eBooks, create guides, or contribute articles to well-known publications.
Integrate your thought leadership plan into a content marketing strategy in order to expand your reach.
Attend industry-related conferences and events for networking purposes.
Tip 3. Manage Your Finances Effectively
Most startup businesses fail for a variety of reasons. However, one of the common reasons is – running out of money. This implies that if you want to take your business to the next level, you need to know about every single dollar that is coming in and out of your business from day one.
But, the real question is, how do you manage to keep track of your finances effectively? You simply need the best small business accounting software that can help keep a record of every business transaction that takes place.
Moreover, with the help of such software, you will be able to maintain consistent and accurate records, thus enabling you to assess the performance of your business over a period of time.
Tip 4. Trust Your Intuition
How much do you trust your gut? Because an answer to that question will decide whether you stumble down or rise up. Steve Jobs once said that you should have the courage to follow your intuition and heart, as your heart knows what you want to become, and nothing else matters.
Apart from this, when you allow your instinct and intuition to be part of your decision-making process, you might experience less regret. You would also feel less conflicted when undertaking important business decisions.
Tip 5. Delight Your Customers
It is no surprise that your business can't survive without your customers. Therefore, you should always make efforts to delight your customers. You can do so by giving frequent discounts, or offering coupons, etc.
Besides this, the easiest way to make your customers happy is by sending them a handwritten thank-you note. This makes them feel connected to you and valued by your business.
Tip 6. Take a Break
It is a common practice that many entrepreneurs work tirelessly, seven days a week instead of a 9-5 work schedule like other employees, thereby experiencing exhaustion and frustration. Besides this, a hectic schedule makes you reach your saturation point and causes diminishing productivity levels.
Therefore, it is crucial to take at least a day off every week. This is because this break allows your mind and body to relax, recharge and refuel, thereby enabling you to return to work with a fresh perspective and improved energy and productivity levels.
However, it is critical to note that you leverage your free time to its fullest when you take your day off. You can either spend your day hanging out with your friends and family who make you feel good, or stay at home and pursue your hobbies.
The Final Words
Although building a successful entrepreneurial business can seem daunting, but that's okay. By following the tips and tricks mentioned above, you can take your business to the next level. So start today and get the success your business deserves.