HONOR adopts the main fashion technology with a lower selling price. Buy HONOR smartphones can enable consumers to enjoy a lot. Such as the technological experience of high technology and good performance and appearance. 
We can see HONOR 10 Lite. It has good performance and appearance. The selling price is very cost-effective at the same level.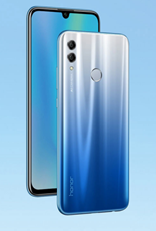 HONOR 10 Lite offers two colors for users to choose from. They are midnight black and sapphire blue. They both have their unique charm. It supports dual-card dual-standby and expandable memory card.  That attracts business people. The color matching conforms to the aesthetic standards of modern mass young people. 
HONOR 10 Lite adopts the latest generation of waterdrop full screen. It is one of the most satisfactory designs for users. It has a 6.21-inch display screen. The resolution reaches FHD+2340*1080 pixels. That resolution makes its fineness extremely colorful. In addition, the screen ratio is as high as an astonishing 91%. It realizes a more comfortable visual experience. Moreover, it has a perfect screen body ratio. Users have better hand feeling, more comfortable video viewing, and game experience.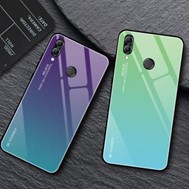 The second is its photographing technology. The front pixel 2400 matches to f/2. 0 aperture for photographing. There is a 13-megapixel camera on the front. It can support auto-focusing. There is an interesting thing. The front camera has AI intelligence. It can automatically identify 8 kinds of selfie scenes.
Moreover, the new AI algorithm can customize the beauty effect. It needs the user's age, skin, and other appearance. Intelligent photographing is effective. It supports many functions like AI photography, fun AR, portrait mode. Like large aperture photography, painter mode, 3D creative photography. Like dynamic photography, photography. Professional photography and other shooting functions. It greatly improves the user's photo-taking experience. 
Then is the configuration. It adopts HUAWEI's own Kirin 710 chipset and flagship Cortex-A73 core. They can reduce the overall power consumption of the phone. It provides smoother and seamless performance and improves the user experience. RAM of 3 GB can improve the processing speed of smartphones. The phone uses EMUI 9.0. 1 (based on Android 9) operating system. It uses Kirin eight nuclear processor. You can run multiple applications simultaneously without pressure.
The game also runs smoothly. You can expand the 32/64 GB storage space to 512 GB. Double and store into your own personal hard disk. The battery reaches 3400mAH. The endurance of mobile phones is strong enough. Unless you do game processing. 
This practical flagship phone adopts many high technologies. Such as wireless screen projection, back fingerprint unlocking, etc. All these have improved the user experience and use feeling. 
HONOR 10 Lite can compete with the mid-range models in many aspects. Such as configuration, appearance, black technology, and other functions. Its selling price is the same as that of the low-end models. So this mobile phone is cost-effective.