A lot of businesses are confused about lead generation. They sometimes have one or two pieces of the puzzle in place but don't know where to go from there, or how to actually generate leads. In this article, we break down the process of lead generation into 3 easy-to-follow tips that will surely make the whole process simple and effective for you.
1. Use a cold email outreach tool
One of the first things you have to do is to use a cold email outreach tool. It's really incredible for your lead generation efforts. Take a list of leads and plug it into a tool like Mailshake or Woodpecker where you can create email campaigns.
Choose a few email templates and create a drip campaign for each of your lists. It's best practice to send out around 5-6 follow-up emails per lead with 3-5 days between each email. Using these tools you can send out thousands of emails per month and put your entire outreach machine on autopilot.
One example of a really great outreach campaign is by Dmitry Dragilev who took his startup from 0 to 40 million views and eventually sold it to Google. He published the whole case study on The Next Web where he writes that cold emails should be really short and to the point.
Here is an example of one email that he used:
Subject: Got a poll for you: Which Foursquare logo do you prefer?
Hey Chris-
Made a poll for your article asking which Foursquare logo people like the best, check it, might be fun to get your readers more involved to get more to come back to the article: http://polarb.com/polls/194407
Here are how these polls look like live: http://guycodeblog.mtv.com/2014/03/21/vote-favorite-melanie-iglesias-photos/
-Dmitry
(source: https://thenextweb.com/socialmedia/2015/02/21/took-startup-0-40m-pageviews-got-acquired-google/)
This brings us to our next topic – popups!
2. Use popups
Chances are, after your leads open an email from you they will go and check out your site. This is why it's critical that you optimize your lead generation funnel. This means, adding popups and lead forms to every page, building lead magnets, and most importantly designing the site so that it makes sense to your audience.
You can use a tool like Sumo to make popups in various formats. Sumo is really easy to use and set up. If you look at our agency, Pearl Lemon Leads, we have clear CTA buttons and lead form (like the one below).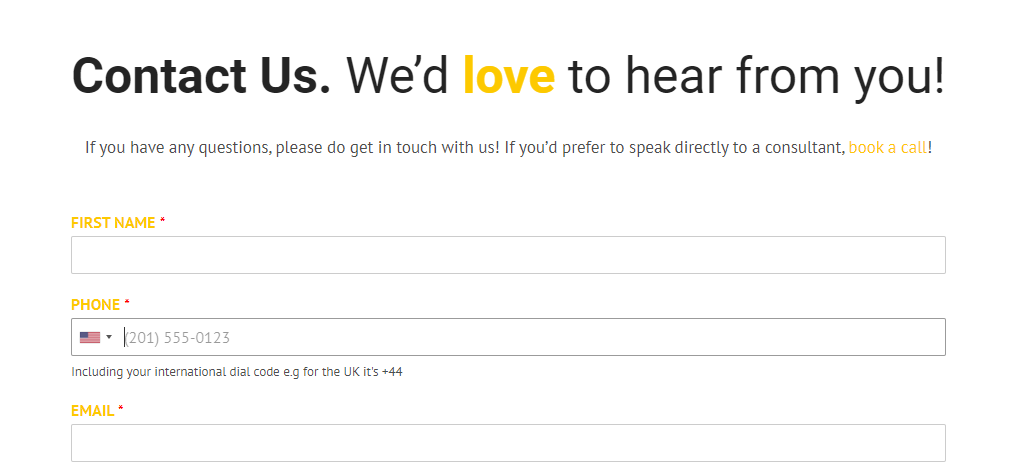 3. Hire a lead generation agency
And last but not least, if you don't have enough staff or time consider hiring a lead generation agency. Agencies are great at creating lead funnels and putting all the pieces together for you. They can do outreach for you via email or even cold calling! Look at what you would need and then reach out to a few and see if they would be a good fit for your business.
Recap
We hope that this guide to lead generation has been helpful to you. If you have any questions or if we missed something that you would like us to add please leave a comment below!