Tips And Tricks For Buying Secondhand Cars
Buying a car isn't cheap. In fact, it's a huge financial commitment. Not only do you have to pay for the car itself, but you also have to factor in other payments like road tax, petrol costs, and maintenance fees. If you've already made the commitment to buying a car, but are still thinking of ways to save some extra cash, why not get a secondhand car instead? And if you need a new car mat to fit your purchase, get one at simplycarmats.co.uk.
Depending on what kind of secondhand car you buy, and who you buy it from, you can save as much as half the price of a new car. However, buying a used car is more than just looking for the cheapest option available on the market. You need to know how to tell a good deal from a bad one. And, this is where it gets tricky. But, lucky for you, we've compiled everything you need to know about buying secondhand cards in this article. Continue reading to find out how to make a sound decision when choosing your first used car.
1. Create a checklist of requirements
First things first, you need to know what you want from a car before buying it. Do you have a large family or are you single? Do you care about horsepower or are you simply looking for a vehicle that can get you from point A to point B? Questions like these are important as they help narrow down your choices and what car models you should look at. For car buyers with large families, a minivan would be a great choice as it'll be able to fit the whole family. However, if you're looking to get a car to drive yourself to work, a simple 4-seater sedan will be sufficient. Of course, one of the most important requirements that will ultimately decide what used car you buy will also be your budget. So, do remember to take all these into consideration when creating your checklist of requirements. 
2. Consider the costs involved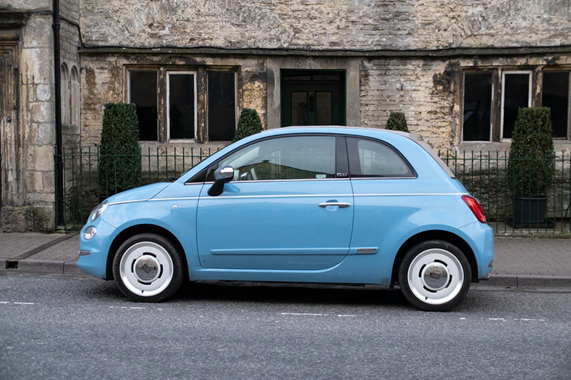 Like we've mentioned in the introduction of this article, the cost of owning a car doesn't end after you've paid for the vehicle. Road tax, petrol, and maintenance fees are all costs you need to consider before purchasing a car, new or used. Generally, bigger cars with larger engines tend to use up more gas and have higher road taxes. Cars that are hybrid or fully electric will also have different maintenance costs than cars that run on petrol or diesel. What's more, though older secondhand cars may have a cheaper price tag, they're also more prone to breakdowns so you may end up spending more on repair costs. So, before going ahead with your purchase, take note of all these long-term considerations to decide whether or not the car is worth buying.
3. Carry out a vehicle history check
The GOV.UK website allows users to check the MOT history of any vehicle. Simply type in its registration number and everything from mileage, accidents, to outstanding bills should be displayed. Doing this is especially important when buying a secondhand car because some dealers or private sellers who are looking to make a quick sale may not readily provide you with all this information. To make sure that you're making an informed purchase and get your money's worth, don't miss out on this extra precautionary step.
4. View the car in person
Many used car dealers and private sellers post car listings online. While it may be much more convenient to simply purchase your used car online, don't fall into this trap. Remember, buying a car, both secondhand or new, isn't like buying a new top online. You need to go and check the vehicle personally to ensure that the car you see posted online is in the same condition in real life. Furthermore, it'll also give you a chance to meet the seller. 
If you sense that there's anything off about him or her, or that they may be hiding something to make a quick buck, don't hesitate to call off the deal.
If it's your first time buying a car, you should also try bringing along an experienced car-owner who can help decide whether the car is worth purchasing or not. Plus, you won't be pressurized into making the purchase as opposed to if you were by yourself. 
5. Take the car for a test drive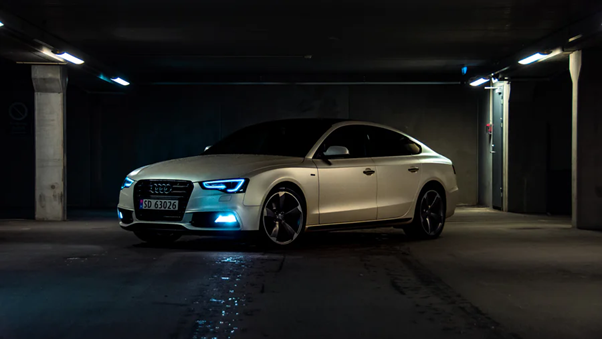 Viewing the car in person is one thing. But, the only way to truly know if it's the right fit for you is to take it for a spin. Car dealers or sellers should have no qualms about you taking the car for a test drive. In fact, it's something they should offer when you view the car. If the seller seems hesitant about you driving the car, this is a red flag and it's better that you walk away from the deal.  
6. Check all the vehicle's documents
Another important thing to look out for is to check that the car comes with all its requisite documents. Such documents include the service history, MOT history, vehicle handbook, as well as V5C registration paperwork that should include the owner's correct personal details and vehicle registration number. 
Should I pay by cash, card, or loan?
When purchasing a used car, the most common forms of payment are cash, card, and taking a bank loan. Whichever you choose really depends on your financial situation and who you purchase your secondhand car from. If you're buying from a private seller, most of them accept cash while dealers offer you credit card and financing options. 
You won't have to worry about paying interest if you choose to pay with cash. However, in the event something goes wrong, you'll have little to no protection. Paying through credit card or bank loans gives you full buyer's protection and allows you to spread out your payments. However, that also means having to pay interest.
Conclusion
Now that you know what to look out for when buying a secondhand car, we hope you're better equipped to make an informed purchase! Looking for the right secondhand car can be a tedious process but we're sure you'll be able to find a good deal. So, what are you waiting for? It's time to start the search for your new set of wheels.