Sims series doesn't require any promo introduction. It is one of the most loved video games. The genre of Sims 4 seasons is life-based. Sims 4 seasons are published by one of the most popular video game publishers EA (Electronic Arts). Maxis announced it on May 24, 2018, and released on June 22, 2018. But the console version stepped its foot on November 13, 2018. Sims 4 Seasons is next to "The Sims 2: Seasons" & "The Sims 3: Seasons."
Sims has been a popular video series game for many years. It created its market and a set of guaranteed audiences. Maxis, the sim studio, develop Sims.
What are Sims 4 Seasons?
Coming to the background of the Sims 4 Seasons, it allows you to spend your time in different weather conditions. This expansion pack consists of different kinds of weather and climatic conditions, various temperatures. It also has a provision of new careers and new skills with holidays and calendars. All you need is to download it on your PC! It provides you with a golden opportunity of spending your holidays in different weather conditions along with your sims.
Create a story of your own. Spend the calendar with joy and say cheers to your sims. It provides you with a snowfall, thunderous days, warm welcome and pleasant springs. What not! You can also brave various outfits according to the weather. Be you and enjoy the holiday vacation in whatever way you want it to be! Sunbathing, ice skating, gardening, etc. are waiting for you. There is pre, made holidays to create. You can set your way of spending the holidays with your sims.
Each pre-made holiday can have 5 to 6 traditions in it. They help you to mingle with certain people and try their customs. It tells you everything from the way to eat to move to celebrate a festival! You can see your neighbor's house decorated during the festive period. You can work out on the decorations also. They can also be arranged as you like! If you set "None" in the settings, then it won't be. Calendar separates working days and holidays. It enables and takes specific measures for spending the holidays to the fullest! Spread the happiness of joy along with your sims.
Features of the Sims 4: Seasons
Experience different weather and climate conditions. Want a sunny day? A winter day? A rainy day? Or a day with pleasant blossom? What not? You can always get, "Yes!"
Create your own story by chilling with your sims. Celebrate with them.
Wear different outfits to impress the elements.
Experience different traditions, cultures, and customs of different places. Explore the holiday destination spots.
Set your temperature and plan fora vacation.
Have a separate calendar year for the holidays. The calendar makes you remember birthdays of sims. It forecasts weather, notes essential dates.
Have an individual plan of action for the work and holidays.
Have a gardening career or any other professional skill to embrace yourself.
No regulations, no restrictions on what you do! Embrace yourself. Get a break from freaking working hours. Spend a vacation in your ideal weather.
Overall, you can have a separate life over there. You can live, thereby creating your own story!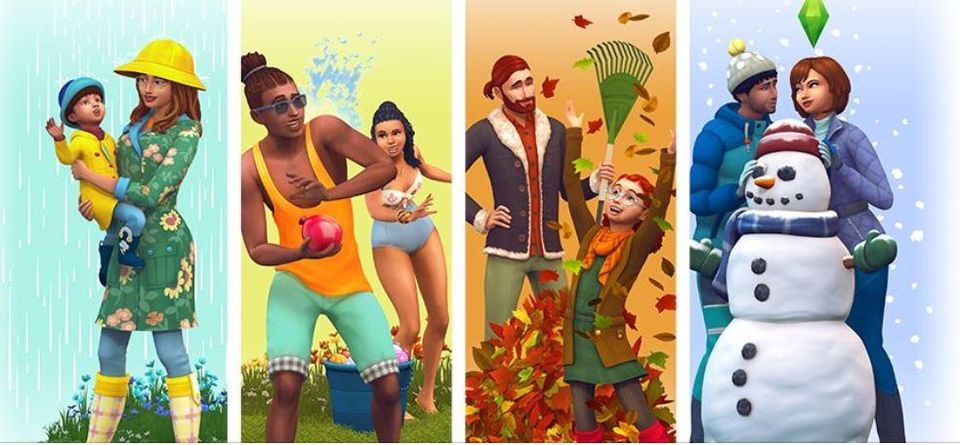 How to Download the Sims 4 Island living Game for Free?
Here is the way on how you can do The Sims 4 islands living download.Various websites allow you to download the Sims 4 Island living video game for free. The game can be downloaded in PC, android. OceanOfGames, RG-Mechanics, Fitgirl Repack, Skidrow Reloaded, and Core Repacks are some of the trustworthy websites we recommend.
Select a trustworthy and kind enough website for downloading.
Click on the "download game" button.
Download the provided installer. Probably it is "Sims 4 Seasons."
Open the driver and then proceed for next until the directory can be selected.
Now, select the directory, I.e., where to install.
The installing procedure starts, and it takes some time.
You can now enjoy the Sims 4 Seasons video game in your android.
The given procedure allows you to get the video game in android, and in case of any queries, the website that you selected will enable you to clarify them through the comment section. But you need to agree to the website's terms and conditions. By doing so, almost you will learn how to do the Sims 4 Seasons downloads.
System requirements:
Windows 7 is sufficient, and 64 bits is necessary
Thirty-two bits do not support this game, and it is with high-quality live-action.
Video card and sound card are mandatory
Intel Core i5 is the minimum requirement
RAM should be of 8 GB.
Any problems during the installation can be rectified by approaching the website's help desk. And the rectification can also be done through the comment section by some of the sites. The same procedure is followed for both PC and android, but the PC can only allow the game under some conditions. Video card and sound card should be there. The terms and conditions should be read with clarity, and there may be some fake website allowing you to do some unnecessary things and ending up with counterfeit navigation for installing the game Sims 4 seasons must be aware of the terms and conditions that are provided by the website.
The cookies acceptance and ensuring it is giving original link should also be checked before going through the installation of the game.
It all costs a matter of download to enjoy and explore yourself with your favorite ones; this game can be the best choice. Not everyone gets a chance of spending their holiday in whatever weather they want. You get it now with this game. Download it and brave the elements with your choice of weather. Ice skating, skiing, boating, swimming, sunbathing, etc. are waiting for you. Enjoy them with high-quality visuals. Play, explore, chill, and say cheers with your sims! Create your lifestyle because there are no rules and regulations. No restrictions imposed. You can set your own rules. You're the writer of your story. Enjoy it!