Robot vacuums have come a long way, and the latest renditions come with better cleaning capabilities. Can robot vacuums work well and replace other proven vacuum cleaners? Indeed, a robot vacuum will keep your floors clean and cost less than your average "traditional" vacuums. Ultimately, though, the element that makes robot vacuum cleaners worth your money is that they can clean floors every single day.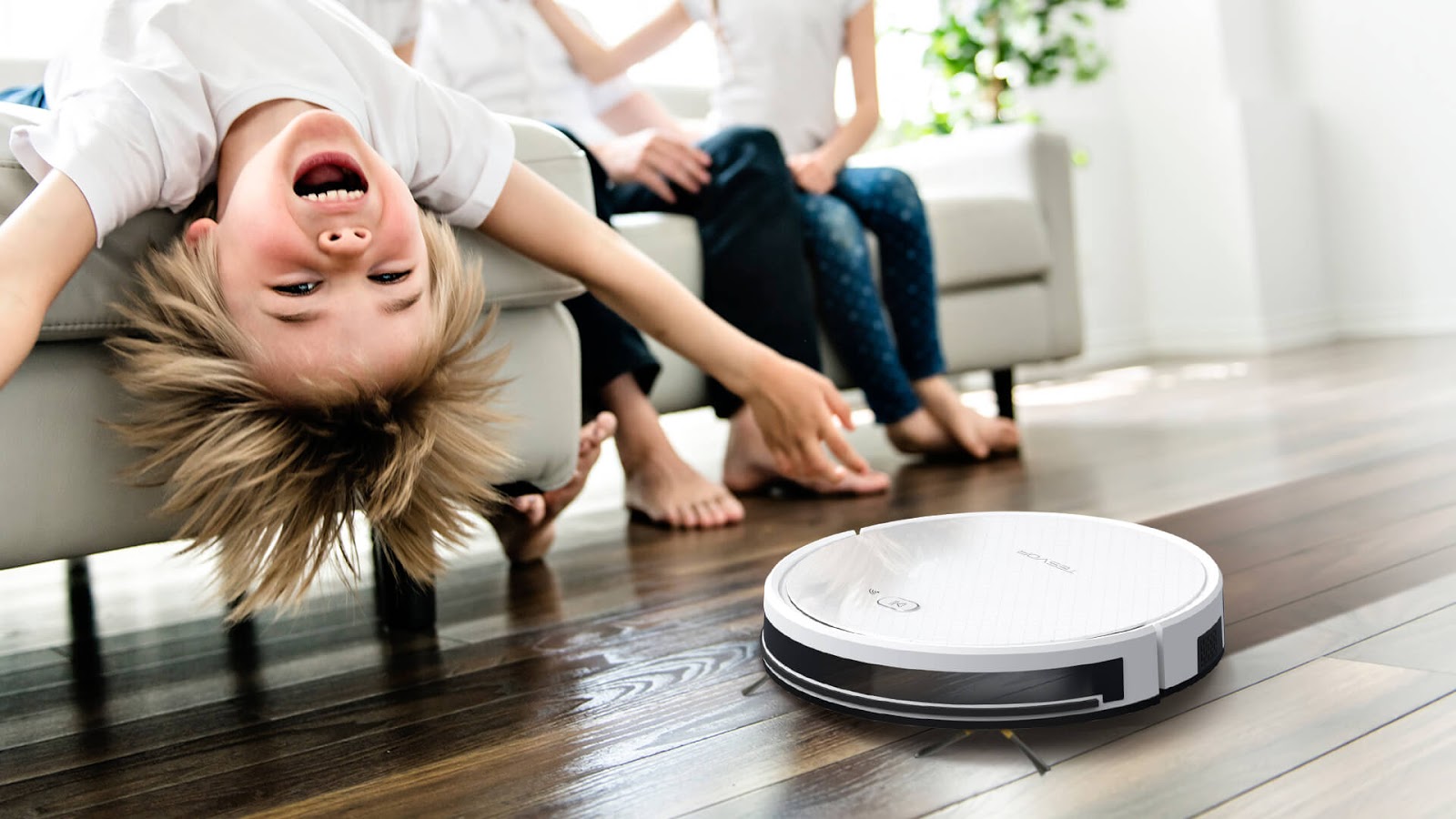 Do they have flaws? Just like any other electrical equipment, robot vacuums do have some disadvantages. They don't clean the dirt out of your rugs and can't climb stairs. Certain floor types can make it hard for robot vacuums to do the job exceptionally. For robot vacuum lovers, these are minor flaws. These flaws are nothing compared to the convenience of having a reliably tidy floor.
Tests have proven robot vacuum cleaners can do a better job navigating corners than other vacuum cleaners. For example, some robot vacuums are better at sucking up dust. However, if you don't want to leave your cleaning duties with robots, you can still browse the best shark vacuum cleaners on the market.
How much do you expect to spend?
Robot vacuum cleaners can be either simple or have high-tech capabilities. Some of the high-tech robot vacuum cleaners come with NASA-inspired navigation and remote control features. Some of the cheaper models cost around $250 and $350, while fancier will go for about $800. The price tag is nearly four times your standard robot vacuum rate.
Robot Features to look out for
Battery life
Most advanced robot vacuums come with a docking station which means they return when they need recharging. Cheaper models will require constant charging, meaning you can go home to a half cleaned room. Ensure you check how long the battery takes to recharge before sending it to another cleaning task. Consider the time it takes to recharge; it will vary between models.
Brush type
Brushes determine how well a robot vacuum cleans and whether it can reach tight spots. Look for brush bars that have beaters that can lift dirt to the surface and suck it up. The latest robot vacuums come with turbo brush bars that ensure larger floor covering.
Check for cleaning modes
When it comes to cleaning modes, the more you spend, the more you get cleaning modes. Look for one with auto mode. Once you click on the auto mode, the robot cleaner will move around in space until the batteries run out.
Dust capabilities
Fancy features blind most users, don't fall for these qualities. Look for a robot cleaner with a decent dust capacity. Robot vacuum cleaners are known for having less grim than your standard vacuum cleaner. Make sure you look for a robot vacuum cleaner with a bigger dust capacity. A big dust capacity helps prevent users from continually emptying the canister.
Remote control
Some robot vacuums can be directed from the comfort of your sofa, while others are controlled with apps such as the Naeto Botvac. You can also go for a vacuum cleaner which can be manually set to clean rooms. 
For a very effective robot vacuum cleaner, go for one which comes with smart functionality.
Sensor technology
Get a robot vacuum with an exceptional smart sensor technology that helps to navigate cleaning areas effectively. Most robots use infrared sensors which allow them to avoid falling off edges.  More sophisticated robot vacuum cleaners will have laser-guided sensors that map out their cleaning environment.
Type of flooring
Make sure you consider your flooring before purchasing one of these machines. Some robot vacuums are better on bare floors and carpets. As such, make sure you know the layout of your home and dirt your household generates.
The Best Robot Vacuums
Dyson 360 Eye
The Dyson 360 Eye robot vacuum costs around $800 and has a 360-degree vision mapping system. With a 360-degree mapping, the Dyson takes 30 pictures per second that map out the surrounding. The Dyson 360 Eye comes with tank-style wheels that easily navigate obstacles such as doors. It also has a full-width turbo brush which quickly reaches edges.
The Dyson 360 Eye robot vacuum includes a reliable suction power and remote-controlled app that is available on Android or IOS.
Eufy RoboVac 11S
The Eufy RoboVac 11S cleans well as it fits under more furniture. This robot vacuum is quitter thanks to its flexible navigation system. The Eufy RoboVac 11S has a compact body and is affordable and rarely gets stuck. It also makes semi-random turns which it repeatedly does until the batteries run out. This robot cleaner can pick up visible debris. It has a long battery life that assists it in making more passes around the home.
One flaw with this robot vacuum cleaner is that it does not last long. This robot can break down beyond repair within a year. Eufy is a good model as it honors its warranty. The Eufy RoboVac 11S is one of the remaining robot vacuum cleaners without WI-FI capability.
iRobot Roomba 690
The iRobot Roomba 690 comes with a few extra features worth mentioning. This robot vacuum is more durable and can be easily repaired. When the robot is not functioning correctly, it calls out an error code. 
You can also connect the iRobot Roomba 690 to your Wi-Fi network and control it. 
One main issue with this robot is that it doesn't clean or navigate as easily as some of the other best robot vacuums on the market.
Roborock S5
The Roborock S5 uses a laser range finder to map out floors easily. It comes with a tap to clean features and has a smartphone app capability. This robot cleaner is effective in getting pet hair out of thick rugs. The Roborock S5 navigates easily and doesn't bump into stuff when cleaning. It comes with a wet-mop attachment which helps with wiping floors.
Advantages of robot vacuums
If you are the type who hates vacuuming, a robot vacuum will make work easier. All you need to do is press the start button and the robot vacuum will do the rest. Robot vacuums run well on most types of floors and can pick up visible debris.
Maintenance
Make sure to shake off some filters after every few sessions and cut off any hair left after brushing on the robot's brush rolls.
Additionally, make sure to wipe the sensors as needed and according to the manufacturer's guidelines.
Now, you can make a highly informed decision when purchasing your ideal robot vacuum.
Resources – Consumer Report, The Wirecutter,  Tech Crunch.