If you're doing a ton of tasks for work or for school, you'll likely have quite the loaded smartphone or even tablet. After all, you have to keep track of all your tasks, your chat logs with clients, classmates, and even bosses. Not to mention, you've got to keep up with the rest of your family and friends, too. Unfortunately, if you're conducting a house move amidst all these things, you might feel extremely overwhelmed. This feeling is normal – but it's something you can cope with and, ultimately, deal with.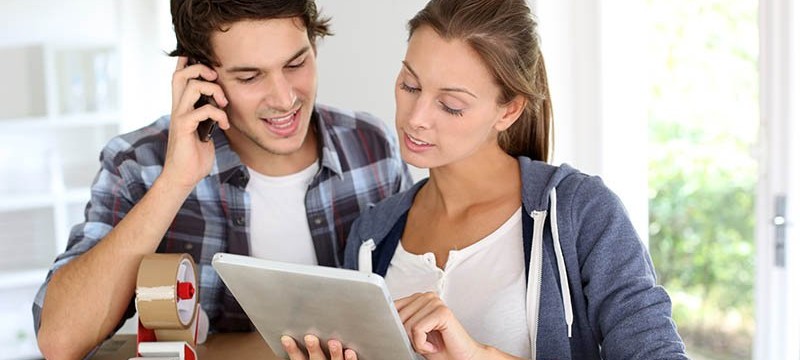 Did you know you can use various apps to ensure your house move is successful and well-coordinated? That's right, you can use your gadget to do much of the work needed when moving houses to get in touch with some of the best moving companies nyc. Here are some of the best apps for you:
DocuSign will let you submit online documents to various contacts and have them sign those documents for you. You can also sign documents for them. This eliminates the process of having to meet people, say a long distance moving company, just to review a contract and sign them. The app stores your digital signature, so you can always paste them in any document that needs signing. It's not just convenient, but it's also secure and legal. This speeds up the processing of your move as you don't have to wait for the mail to send documents back and forth.
My Mortgage Kit is a nifty financial app that will help you organize everything that has to do with your mortgage. This app has a handy budget planner, loan repayment calculators, as well as a Jargon Buster tool that can help acquaint you with confusing mortgage terms. You may even use its built-in house moving checklist to make sure everything you do related to your move is done properly and according to your schedule.
Moving Van is a great iOS tool that lets you record and put in everything you place inside a box. This makes it a great inventory tool to keep track of boxes you're packing and sending to your new home. You can take pictures of what each box contains, so you know exactly where everything is if you need to search for them.
MoveMatch is a handy Android app that will let you weigh in your belongings to give you a volume estimate. Not only that, but this app also gives you a quick estimate as to how much your move will particularly cost if you carry this particular volume of belongings. It even has some helpful moving tips and a checklist, allowing you to use this as a substitute for your inventory log.
TIM Property Inventory is a great inventory application you can use to record all the things you want to bring with you to your new home. This app doesn't just have a way of organizing what items your house has, but you can organize these items according to what room they need to be in. Moreover, since this app has quite an easy-to-learn interface, you'll find yourself putting all your things in the TIM Property Inventory and recheck it whenever you need to unpack.
Moving Planner is a great scheduling tool that allows you to make a checklist of things you need to do for the move. It can make to-do lists, tasks, and other plans you might need to take note of before, during, and after the move. You can create tasks with certain dates and certain details, making it a handy all-in-one checklist for your moving needs.
Via Michelin is a great mapping and navigation tool you can use to check out routes and maps with a ton of nifty features. It gives accurate readings based on GPS navigation, real-time traffic, and even has alerts for community incidents. Thanks to this app, you can calculate pedestrian, motorcycle, bicycle, or car routes much faster. This is handy for those who want to rely on moving and packing services but also want to know the traffic conditions during moving day.
Apps For A House Move: Get Moving!
With the above tips in mind, it's important to always remember that while house moves can be extremely stressful, it's possible for you to conduct them despite a loaded schedule. Thanks to these apps, you can conduct your house moves hassle-free and worry-free, as you can coordinate everything in a single device. From schedules to inventory, these apps can fulfill all the organization roles you need. Good luck!