When we lose data, we might have the feeling of hopelessness, that we won't be getting those files back anytime soon. However, That's not exactly true.
There are things that you can do whenever you lose data besides just sulking about it. For one, you can prevent data loss by being careful. But since it's already happened, you will need to learn how to increase your fighting chance.
This article was made so that you can learn how to recover deleted data on Windows with some very helpful tips. Let's start with the very first tip you need to know.
1. Know the Causes of Data Loss on Windows
To start with, you have to learn the reason why you are encountering data loss. This is very crucial since not knowing the cause is equivalent to solving the solution as if you are blind.
After all, the solution will vary depending on the cause. There are many reasons to why you might be experiencing data loss. Here's a look at the examples:
You accidentally pressed Delete while a file was selected
You have pressed Shift + Delete, which supposedly permanently deletes files
You have allowed the virus to enter the system, eating away at the file systems
Your hard drive has sustained physical damage
Your operating system has installed an incompatible software that hinders with your files
You simply can't find the file but it is still existing on your Windows PC
There are simply countless reasons why you might encounter data loss. But one thing's for sure, you can never turn back time for when before you have suffered from it. All you can do is solve the current issue.
2. How to Quickly Recover Deleted Data on Windows
As we've said before, you have to solve the problem and not run away from it. However, you have to keep in mind that when doing recovery, you should do it as quickly as possible. For that reason, we suggest that you choose a specialized tool for your first option.
This is because most of the time, they are the quickest way to accomplish your goal when trying to learn how to recover deleted data on Windows. With that being said, you should give FoneDog Data Recovery a shot.
It is one of the tools from the FoneDog group that develops specialized tools. Just as usual with their products, it is available for both Windows and Mac. Additionally, it supports recovery from most types of file drives such as internal and external hard drives. Here's how you can use it:
Step 1: Choose Data Type & Storage Drive
Launch the software on your Windows PC. The first thing you should get would be a list of file types at the top and storage drives at the bottom. For the file type, we suggest clicking the Check all file types option. As for storage drive, select the drive that contains the lost files before.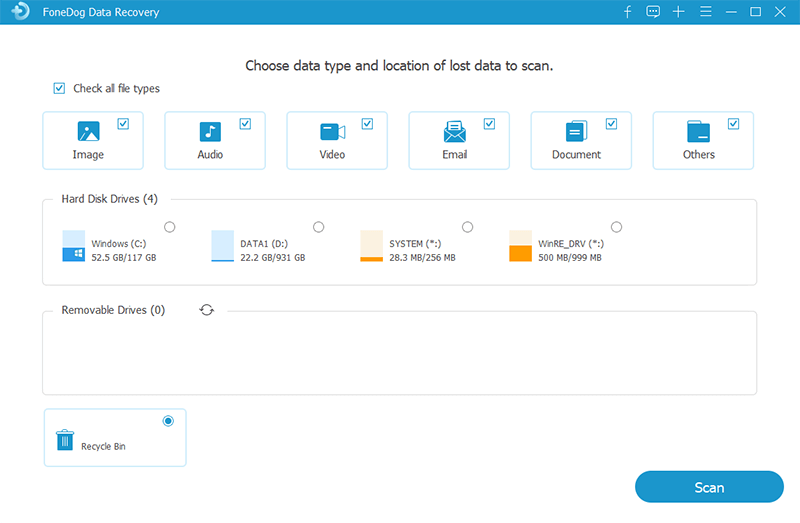 Step 2: Scan for Files
Once you're done with Step 1 or the configuration, click on the Scan button. Quick Scan would be used by default, but you may use a more accurate option such as Deep Scan, which is available once the initial scan is finished.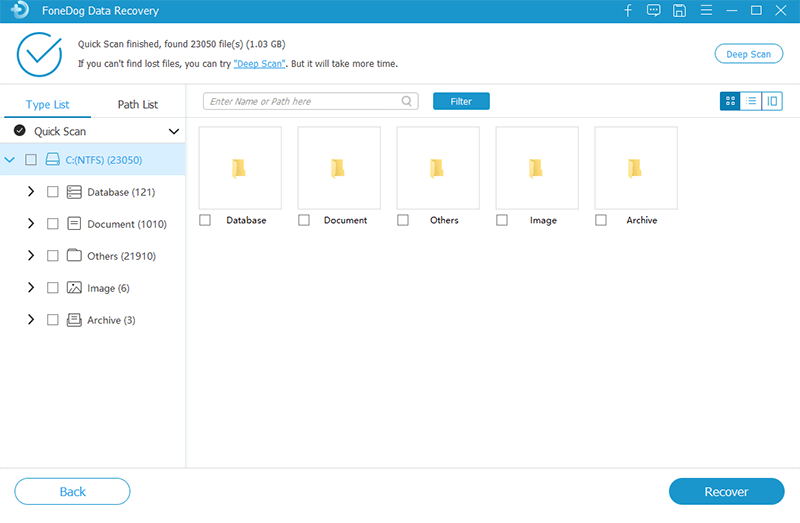 Step 3: Recover the Files
Regardless of the scan method, you will see a list of files once scanning is finished. Now all you have to do is select the files you want to recover by clicking on their corresponding boxes. Then, click the Recover button after selecting the appropriate files.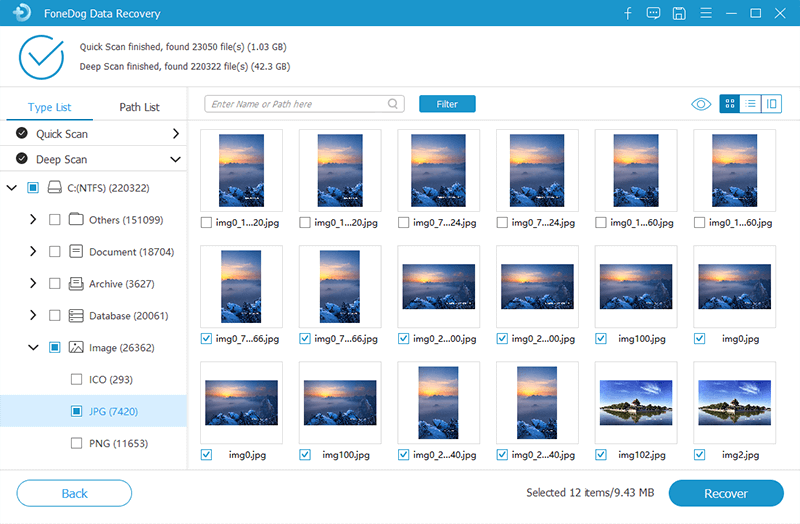 At this point, you've already learned one way on how to recover deleted data on Windows. You may also choose other tools for this job as long as it would be a quick fix. However, we suggest using the ones that you truly trust.
3. Prepare to Pay for a Solution
Although we've discussed one way on how to recover deleted data on Windows, it's not always going to be free. There will come a time when you'll have to pay for a license, regardless of which tool you choose.
This also applies to when you opt for repair service. You will have to spend money. Thus, we suggest that you prepare a decent amount of money when trying to recover your data.
This is crucial since you may be limited to ineffective methods if you can't afford to pay for a solution. However, that doesn't completely mean that you won't be having any option in such an event.
4. Don't Delete Alternative Versions of Files
Most of the time, we like to add some disk space on our Windows PC. It might be because you are planning to install an app that will consume lots of space.
Regardless of the reason, one of the things that you'll do is delete duplicates of your files. Thus, you will end up with only one version of each unique file.
However, we suggest that you avoid this habit. This is because you will need alternative versions of one file so that you may use it on how to recover deleted data on Windows using the restore function. Here's how you can use this:
On your Windows PC, go to My Computer which should show you tons of folders.
Navigate to where the alternative version of the file that you lost is located.
Right-click on the said file, then choose Restore previous versions from the resulting menu.
You will see a list of versions for that file. Depending on your luck, you may see the version that you need, the one that is used by the file that you lost. Select the version then choose Restore.
That is one way on how to recover deleted data on Windows, but it's not exactly the best method. For one, you won't be able to use it if you lost all versions of that file, hence this tip.
Additionally, even if you did keep one version, it may not contain the version that you currently need. Now if this didn't work, then perhaps simpler methods would be more suitable.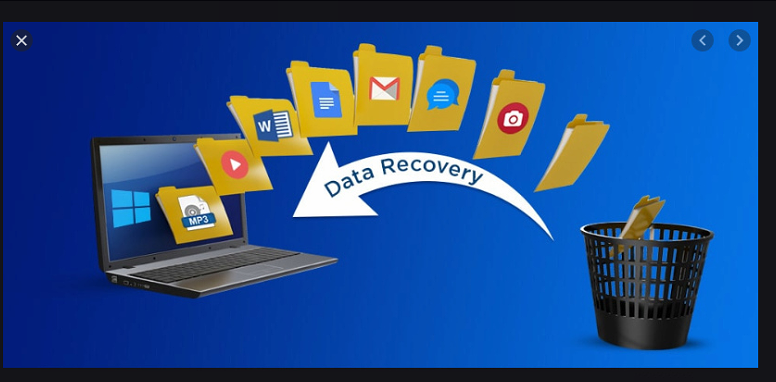 5. Try out Simple Solutions
There are times when we take it too far and look for complicated solutions, when in fact you only need to troubleshoot the problem.
Thus, we have simpler solutions that don't take too much time to do. This involves actually checking if you had deleted the file in the first place.
Your first option is to head to your Recycle Bin to see if it is still there, in case you really deleted it. You can simply head to the Recycle Bin, select a file, then click on the Restore button found at the top of the window. This will restore it to its original location before it was deleted.
Your second option is for those with cases where they haven't actually deleted the file yet. To solve this, you can launch a session of File Explorer, then on the search bar, type in the name of the file that you supposedly lost. If you find it, then that means you haven't lose it yet.
Now your third option is to check your backups in case it contains the lost file, in an event where you have actually deleted it. But you can't always use backups if you haven't created it yet.
6. Create Backups
As a continuation of our fifth tip, we suggest that you not only learn how to recover deleted data on Windows but also how to create backups. This is so that you can recover your files from those backups later on. Here's how you can create backups:
Go to the Start menu by pressing the Win key on your keyboard.
Select Control Panel from the resulting menu.
Head to System and Maintenance, then select Backup and Restore from the list of options.
Now click on the Restore my files.
Follow the onscreen instructions. This will teach you how to create backups as well as how to use them to recover your files.
Bottom Line
You won't be able to completely remove the possibility of encountering data loss. There will always be a chance for such a tragic event. However, you always have the option to improve your chances of recovery.
With these tips on how to recover deleted data on Windows, you shouldn't have any problem dealing with similar problems. All you need is the patience to do these things.