Every upcoming software enterprise tends to experience its own issues when it comes to the technical requirements of different projects. Things might pile up when you have a small workforce that is already engaged with the critical aspects of the business. In such cases, opting for offshore software testing is the best way out of the existing troubles.
For years, software firms have outsourced their testing requirements to firms that provide software testing services. With a promise of quality and cheap labor costs, your business will surely flourish and find ease in terms of responsibilities.
But, do you really need the help of an offshore software testing service?
Let us break it down for you!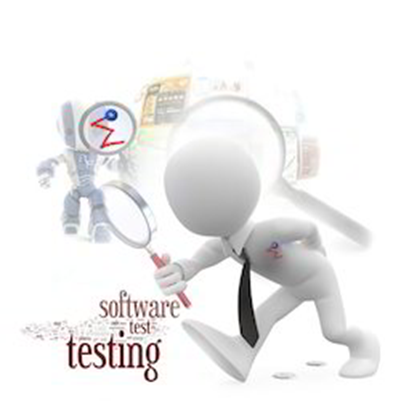 Most offshore teams today come with rich experience in specific technologies and processes considering individual domains. Regardless of whether you belong to the retail, finance, healthcare, or cybersecurity domain, you can always find a reliable team for your offshore software testing needs. With domain expertise from your service provider, you get access to boosted productivity along with enhanced ROI.
Domain Expertise: Most offshore software development teams today come with rich experience in specific technologies and processes considering individual domains.
Streamlined Production Hours:
Imagine you have a chunk of data that needs to be compiled before the software testing firm can start the entire process. However, if you happen to do it during the same time frame as that of the testing firm, you might lose a day. With offshore companies operating at a different time frame as compared to yours, you get a chance to complete the task. This saves you both time and money while speeding up the critical processes of the company.
One of the most critical advantages of opting for offshore software testing service is that you can benefit from the reduced labor costs offered by skill-holders of other countries. To sum it up, labor costs can help you save as much as 50 percent on the complete QA process. Most of the offshore facilities have come up with flexible pricing policies that allow seamless ongoing and scaling of the testing process without affecting your budget.
While you might be new to the software testing, offshore testing companies have years of experience catering to the needs of various companies. In essence, outsourcing your need for an experienced company means that the process is done in an efficient and seamless manner. This means you can set your in-house team aside for other important processes that need immediate attention.
No Need for Software Testing Infrastructure:
The seamless software testing process requires the inclusion of high-end tools and technology that gets things done faster and in an efficient manner. However, having all these technologies and tools added to your infrastructure for your one-time needs can be a bit too much for your budget. Offshore software testing companies are strictly dedicated to handling your needs for testing regardless of what genre you deal in. So, you do not have to spend anything extra on bringing expensive tools or technologies onboard.
Conclusion
Today, more and more companies are investing themselves in a business partnership with offshore testing companies; and one of the outstanding names in Vietnam is Saigon Technology Solutions, with a young branch in Singapore: TechTIQ Solutions Pte. – https://techtiqsolutions.com/ , which is a leading digital transformation consultant and software development company in Singapore. In most countries, offshore testing has become a top priority as it helps save time, money, as well as an additional need for the workforce. With your testing needs outsourced, you get access to highly-skilled individuals that deliver excellent as well as affordable services. With a bit of research, you can always find a reliable service provider or offshore software testing website for your needs.