To say that viruses and malware pose a danger to computers would be an understatement. With each passing day, viruses and malicious software grow increasingly prevalent and sophisticated, making them more difficult to effectively combat and detect. That being the case, none of us will be well-served by placing cybersecurity on the backburner. In order to protect our computers – and our personal information – from the machinations of virus developers, we'll need to stay vigilant and regard security as one of our foremost priorities. Anyone looking for ways to effectively hit back against viruses and malware should take the following measures.
Install Effective Antivirus Software
In the fight against viruses and malware, effective antivirus software can be a valuable tool. In addition to removing a wide assortment of preexisting threats, dependable antivirus software is adept at sniffing out and eradicating potential threats before they have a chance to take hold. For maximum protection, take care to be discerning when searching for the right antivirus software. The software you select should receive developer updates on a regular basis to ensure that it's well-equipped to combat new and emerging threats. Furthermore, the developer should provide around-the-clock support via phone, email and chat. After all, if your computer is hit with a virus overnight, the last thing you want to do is wait until normal business hours to have the problem addressed. Additionally, before committing to purchase a certain program, peruse popular consumer feedback websites and message boards to determine how well this particular software has fared in the court of public opinion.
Use a Good Popup Blocker
Since a fair number of viruses are spread via popups, you'd do well to make use of a dependable popup blocker. Adblock Plus, Poper Blocker, uBlock Origin and Ghostery are all popular options that are available free of charge. In addition to providing first-rate popup protection, these programs are easy to install, configure and remove. Even if you've been relatively lucky when it comes to avoiding viruses and malware, a single malicious popup is all it takes to bring your luck crashing down. Regardless of what browser you use, odds are there are ample popup-blocking extensions available for it.
Never Click Suspicious Links
Malicious links are another common vehicle for viruses and malware. While steering clear of such links may seem like a no-brainer, a fair number of us won't hesitate to click virtually every link we come across. As a general rule of thumb, you should avoid clicking links found in emails from unfamiliar sources, social media posts from unfamiliar parties and websites you don't trust. Furthermore, even if an email or social media post containing a suspicious link purports to be from a trusted friend, work colleague or family member, you'd do well to exercise caution, as this person's account(s) may have been compromised.
Avoid Unsecure Websites
Unsecure websites are often breeding grounds for viruses and malicious software. Fortunately, there are a number of simple ways to determine whether a site meets sufficient security criteria. For starters, the site's URL should begin with "HTTPS." This indicates that the site has Secure Socket Layer (SSL) certified protection. SSL protection is particularly important for sites that are given access to your personal data – i.e., banking sites and online retailers. You should also keep an eye out for the Site Identity button, which indicates that your connection to a website is secure. In case you're unfamiliar, this button has the appearance of a small padlock and is generally located to the left of the URL.
Use a VPN
Although they've been around for quite a while, virtual private networks, or "VPNs," have truly risen in prominence over the last few years. In essence, a VPN helps establish a secure connection between your computer and the internet by routing all of your data traffic through an encrypted private tunnel. Among other things, this disguises your IP address whenever you use the web, making your location invisible to third parties. While it's always beneficial to have a dependable VPN at your disposal, a good virtual private network is absolutely crucial for anyone who regularly uses public Wi-Fi.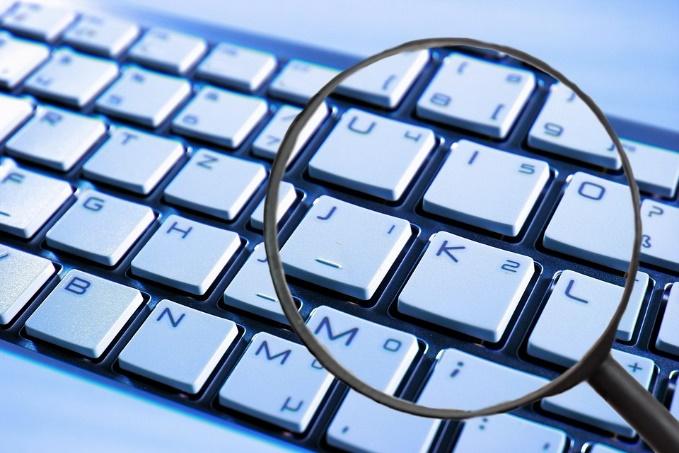 Viruses and malware run the gamut from "mild annoyance" to "significant problem." The more sophisticated a piece of malicious software, the more consequential having it on your computer is likely to be. In extreme cases, a single virus or malware infection can compromise sensitive information and/or result in considerable financial hardship. On the plus side, steering clear of these cyberthreats is much easier than many of us realize. With the previously discussed pointers in your corner, you should have no trouble keeping your PC bereft of active threats.